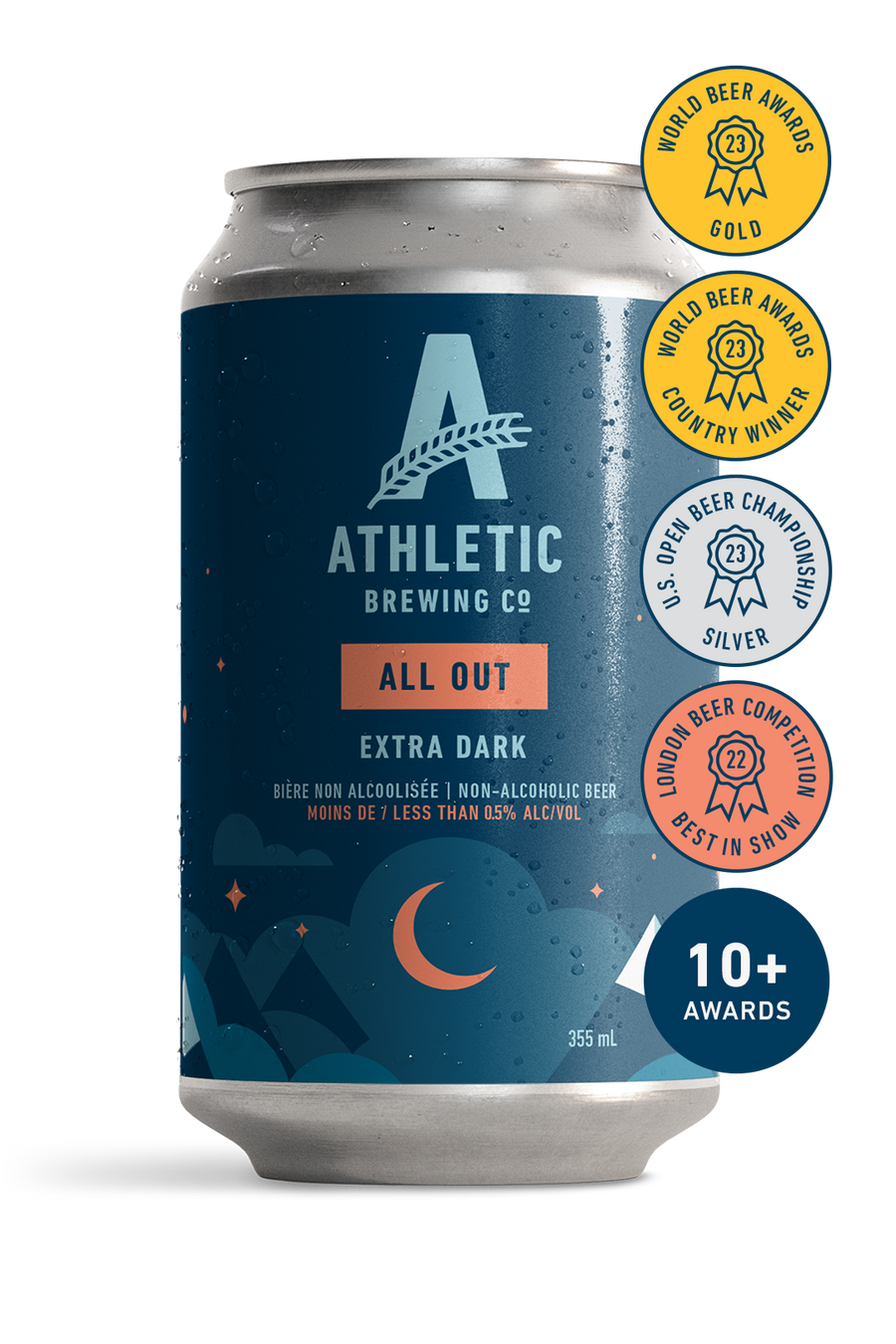 All Out
Stout
6-Pack | Non-Alcoholic Beer
Inspired by days on the slopes and nights by the fire, All Out is a delightfully smooth and soul-warming stout. Each sip delivers a silky, full-bodied mouthfeel and pleasantly toasty finish, along with delicate notes of coffee and bittersweet chocolate. Given the depth of flavor, it's surprisingly light and refreshing, making it the perfect beer for any time of year. We like to pair it with warm, savory dishes in winter and light but sweet treats in warmer weather.
Limited Time - 25% Off! Discount applied at checkout.
📦 Ships to all provinces – excluding Quebec

Flavours & style
Stout
Chocolate
Coffee
Malt
About This Brew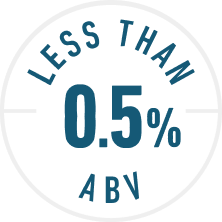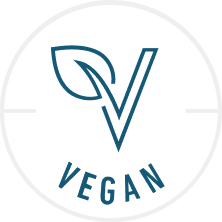 INGREDIENTS: Water, Organic Malt, Organic Rice, Organic Wheat, Hops, Yeast
Nutritional info
Calories :

90 kcal

Carbohydrates :

21 g

Protein :

1 g

Cholesterol :

0 mg

Sodium :

15 mg

Potassium :

150 mg

Calcium :

10 mg
Nutritional Information per 1 can (355mL)
The Athletic Difference
This isn't your traditional watery, tasteless non-alcoholic beer. Using an innovative, proprietary method of brewing beer without alcohol, we've created a lineup of non-alcoholic craft beers that doesn't compromise on taste.
Gold Winner
2021 U.S. Open of Beer
Gold Winner Stout & Porter
2021 World Beer Awards for U.S.
Gold Winner Dark
2021 World Beer Awards for World
Silver Winner
2021 International Beer Challenge
Bronze Winner
2020 International Beer Challenge