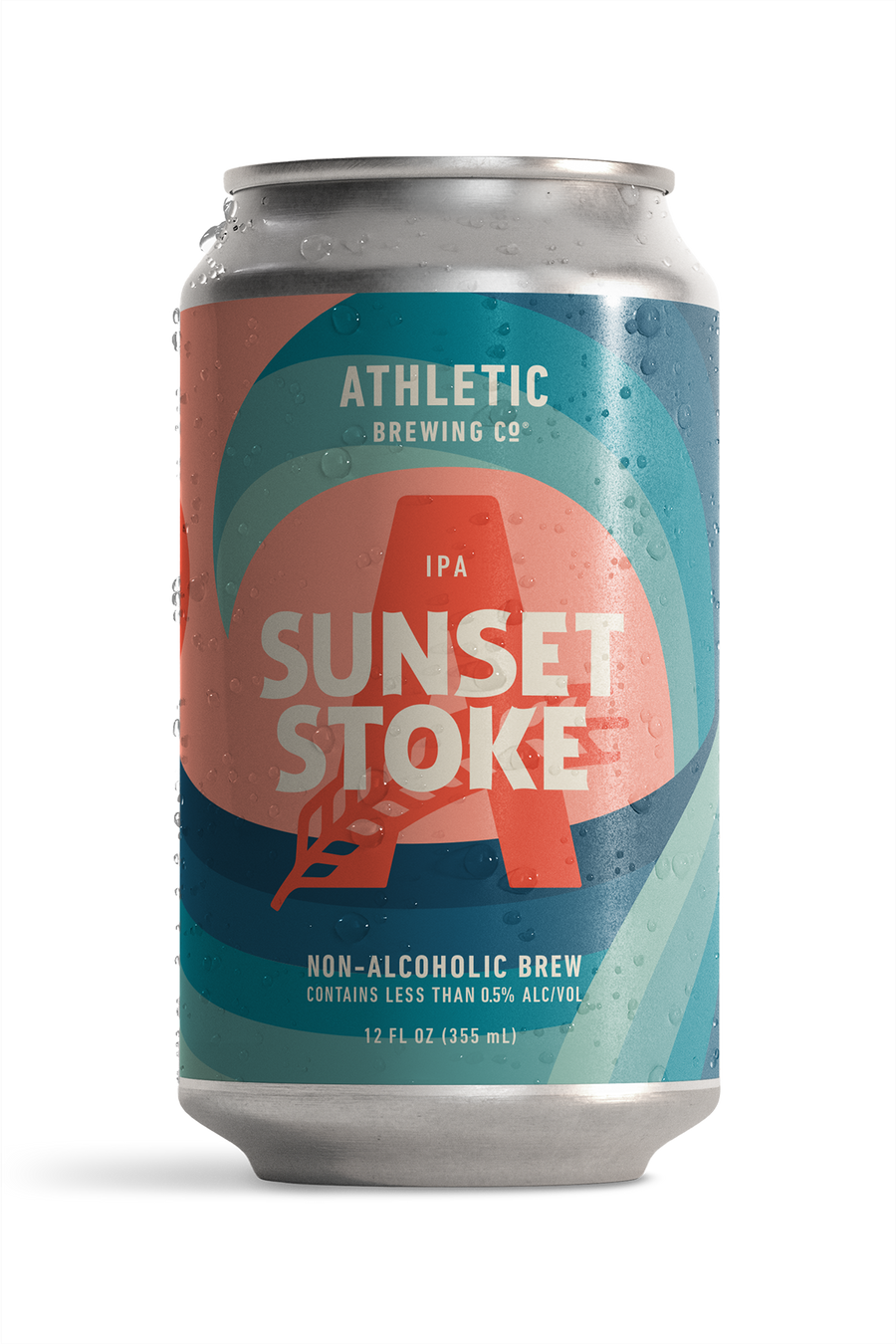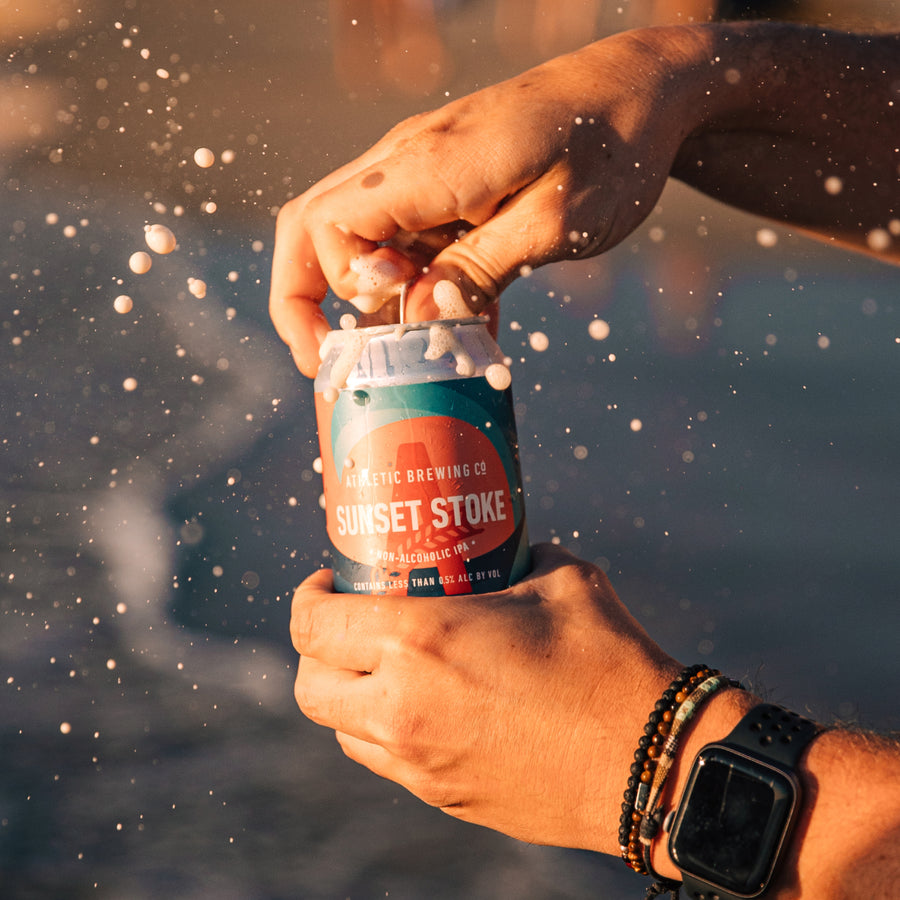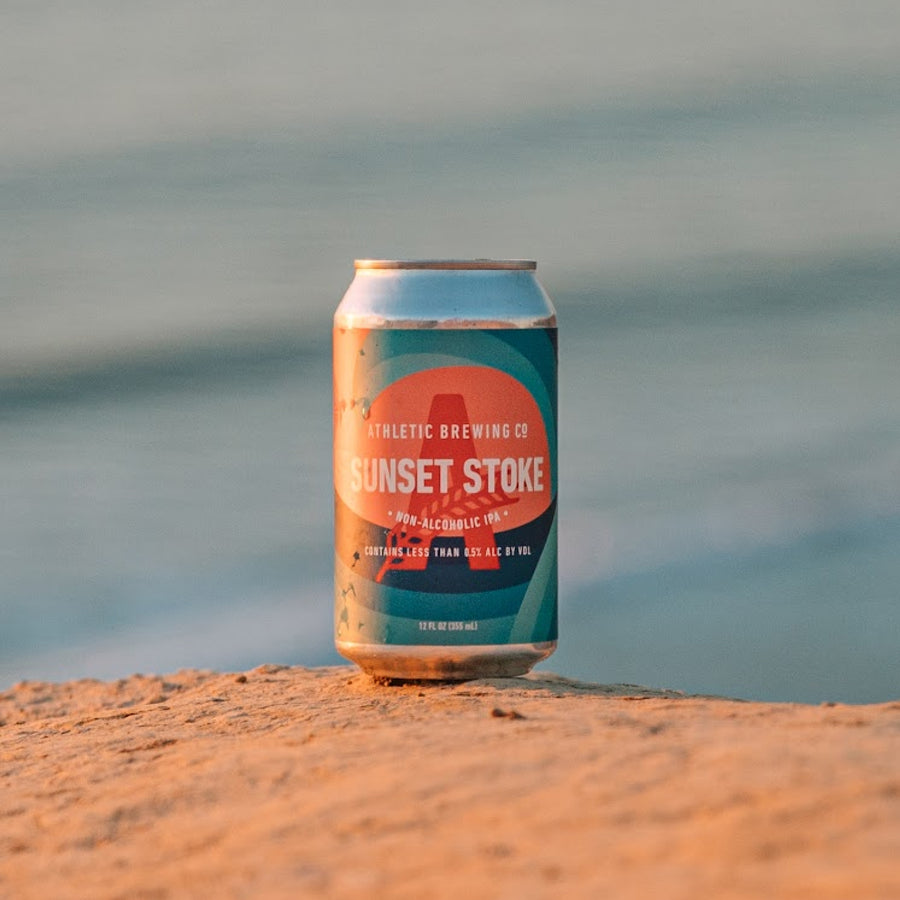 Sunset Stoke
IPA
🌐 Online Only | 6-Pack | Non-Alcoholic Beer
Sunset Stoke is an easy-going and epically refreshing Red IPA. Not quite pale but impressively hoppy, it falls in the juicy middle of the IPA spectrum. It features a subtle malt backbone and huge waves of hops that are fruity, resinous and citrusy all at once. The perfect finisher for days in the sun.

📦 Ships to all provinces – excluding Quebec

About This Brew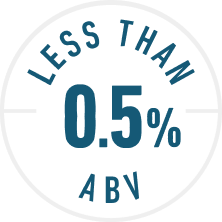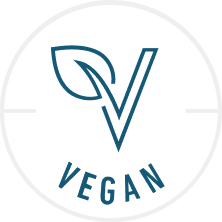 INGREDIENTS: Water, Malted Barley, Wheat, Hops, Yeast
Nutritional info
Calories :

85

Fat :

0 g

Carbohydrates :

20 g

Fibre :

0 g

Sugar :

3 g

Protein :

0 g

Cholesterol :

0 mg

Sodium :

5 mg

Potassium :

200 mg

Calcium :

20 mg

Iron :

0 mg
Nutritional Information per 1 can (355mL)
An Everyday Refreshment
Here's to catching the stoke from coast to coast with this hugely hopped brew, with aromas of citrus and pine.
Sippin at Sunset
Sunset Stoke honors the sun, sea, and our favorite time to enjoy both. Crack open a cold one and watch as the sun passes over the horizon.
This Red IPA has a rich malt backbone with notes of biscuit and caramel that gives balance to the bitterness from large hop additions lending to the aroma of citrus and pine. 
Drink It With
Burgers, Sun, BBQ