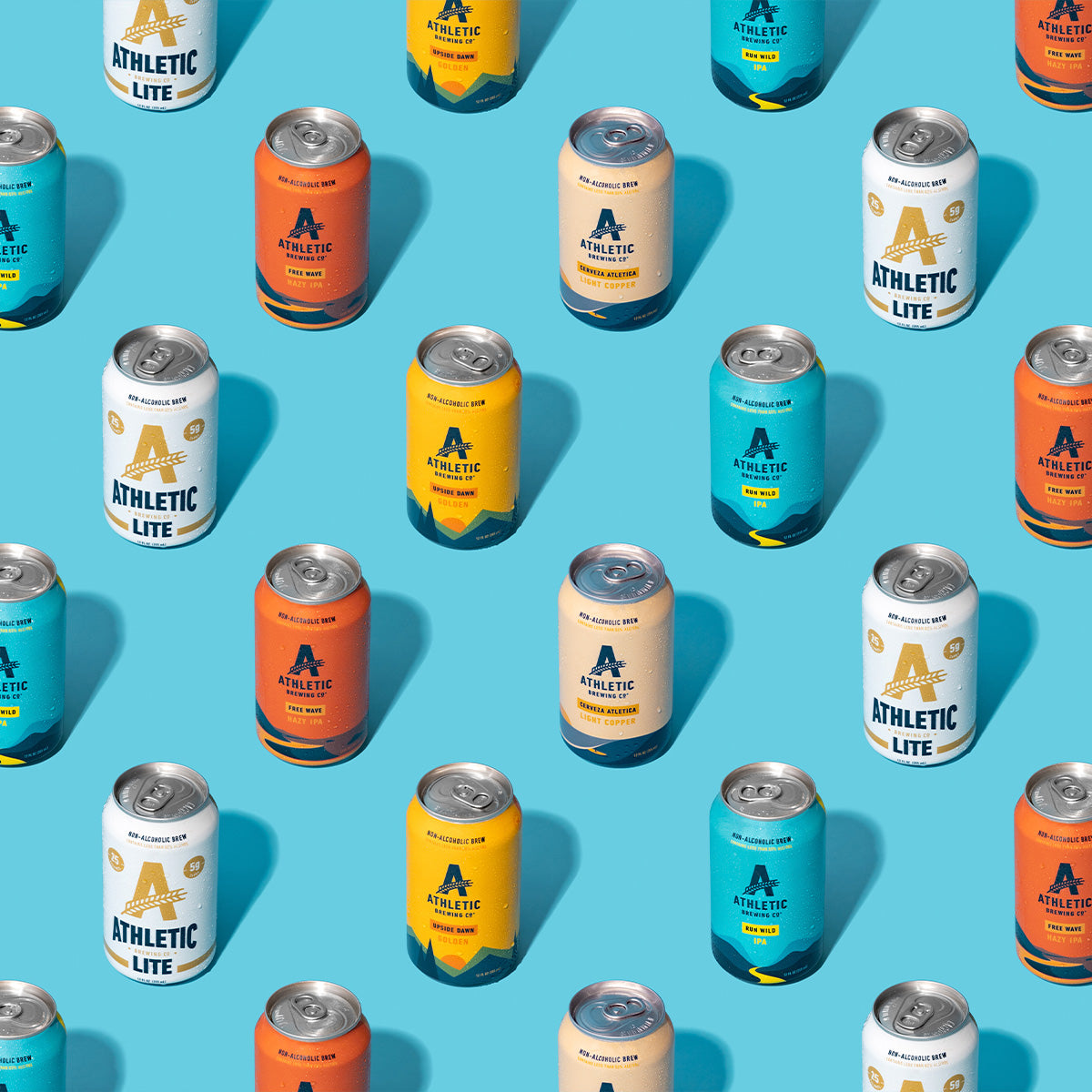 Custom Variety Case
Build Your Own | Save Up to 25%
or 4 interest-free payments of
Can't make up your mind? Try a sampling case of brews!

Grab a case of 4 and save 5% off or a case of 6 to save 25% (For a limited time).

shop now, Pay in four
or 4 interest-free payments of
Run Wild IPA
Run Wild is the ultimate sessionable IPA for craft beer lovers. Brewed with a blend of five Northwest hops, it has an approachable bitterness to balance the specialty malt body. Always refreshing and only 65 calories.
📦 Ships to all provinces – including Quebec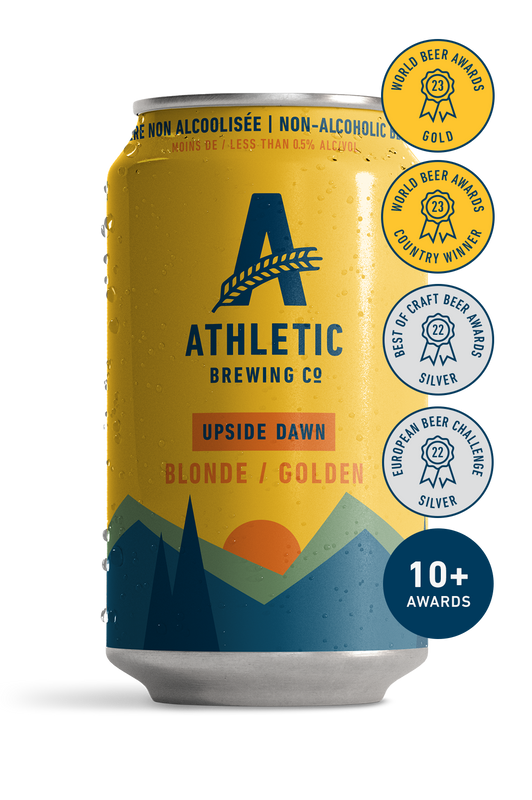 Upside Dawn
Classic craft Golden Ale Style. Refreshing, clean, balanced, light-bodied. Aromas subtle with floral and earthy notes. Brewed with premium Vienna Malt along with combo of English and traditional American hops.*
*This product is fermented from grains containing gluten. The gluten content of this product cannot be verified, and this product may contain gluten.
📦 Ships to all provinces – including Quebec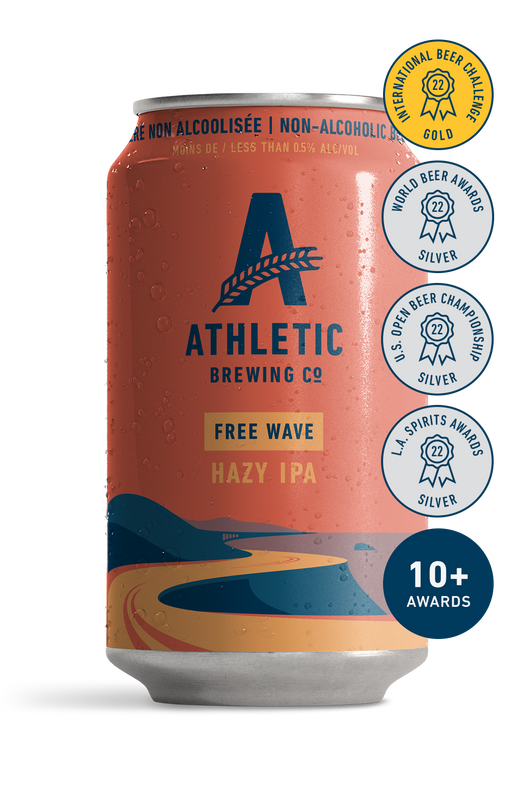 Free Wave
Our Free Wave Hazy IPA is meant for the open road. Whether you're cruising the Pacific Coast Highway in a convertible or tracing your way up the coast on your bike, our Free Wave doesn't cut corners. This mouth watering IPA is loaded with Amarillo, Citra, and Mosaic hops. You'll want to grab a few for the road!
📦 Ships to all provinces – excluding Quebec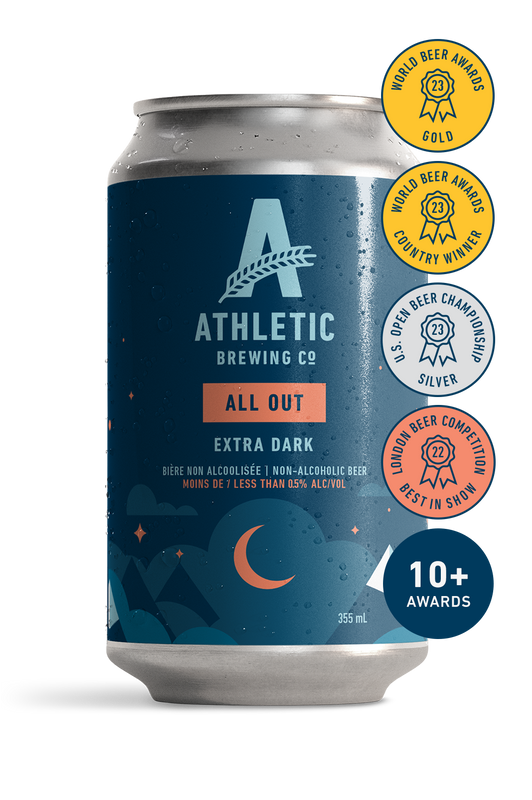 All Out
Inspired by days on the slopes and nights by the fire, All Out is a delightfully smooth and soul-warming stout. Each sip delivers a silky, full-bodied mouthfeel and pleasantly toasty finish, along with delicate notes of coffee and bittersweet chocolate. Given the depth of flavor, it's surprisingly light and refreshing, making it the perfect beer for any time of year. We like to pair it with warm, savory dishes in winter and light but sweet treats in warmer weather.
Limited Time - 25% Off! Discount applied at checkout.
📦 Ships to all provinces – excluding Quebec
Stout
Chocolate
Coffee
Malt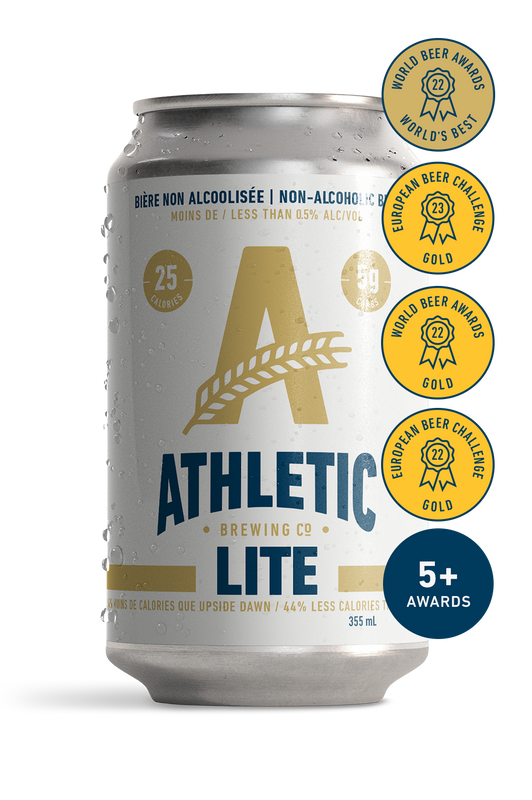 Athletic Lite
Athletic Lite is a light brew, completely reimagined. It's classically simple but expertly crafted with 25 calories, 5 carbs, and grains. We brewed it specifically for the sport of life and all the good times that come with it.
📦 Ships to all provinces – excluding Quebec
Ripe Pursuit
Ripe Pursuit is delicious proof that the juice is always worth the squeeze. It's a lemon-infused, radler-style brew with a moderate wheat base and a hint of cane sugar. Smooth, zesty and slightly hazy, it's a perfect balance of citrus and sweet. It's both refreshing and celebratory 'til the very last sip.

📦 Ships to all provinces – excluding Quebec
Build Your Variety Case
How many 6-packs would you like in your case?
Run Wild IPA
IPA
6-Pack | Non-Alcoholic Beer
Upside Dawn
Golden
6-Pack | Non-Alcoholic Beer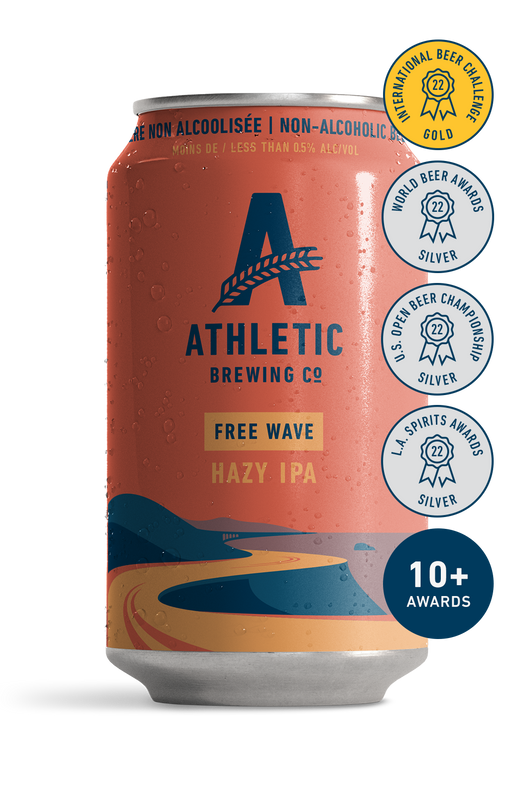 Free Wave
IPA
6-Pack | Non-Alcoholic Beer
All Out
Stout
6-Pack | Non-Alcoholic Beer
Athletic Lite
Light
6-Pack | Non-Alcoholic Beer
Ripe Pursuit
Radler
🌐 Online Only | 6-Pack | Non-Alcoholic Beer
About This Brew
INGREDIENTS: