John Walker: Athletic Brewing Co-founder & Head Brewer
by / Feb 28, 2020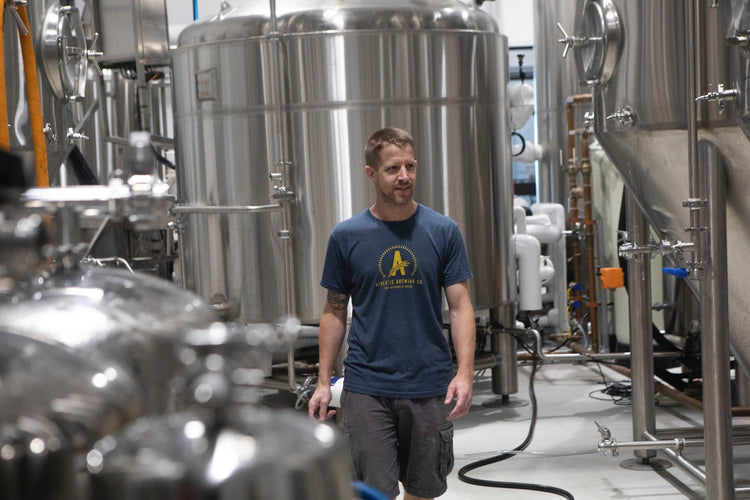 Behind great products are great people. That's certainly true here at Athletic Brewing. John Walker has been honing his craft long before joining Bill on this incredible journey of producing the nation's best non-alcoholic craft beer. 
When Bill reached out, John was immediately hooked with the crazy idea and took the leap from a great brewpub in Santa Fe, New Mexico (where he was highly awarded) to take on the intellectual challenge of solving non-alcoholic beer. 
As you'll hear from John, the experience has been life-changing and rewarding beyond what he ever thought was possible. Every ounce of Athletic Beer is brewed with the excitement in knowing we're breaking new ground for folks all over the country. 
If you love our beer, thank John and the rest of the team! His palette is the basis for all recipe decisions.  
Early batches